Have News?
Contact our PIO directly to share health news.

770.339.4260
Posted on June 14th, 2017
What's Being Done for World Blood Donor Day?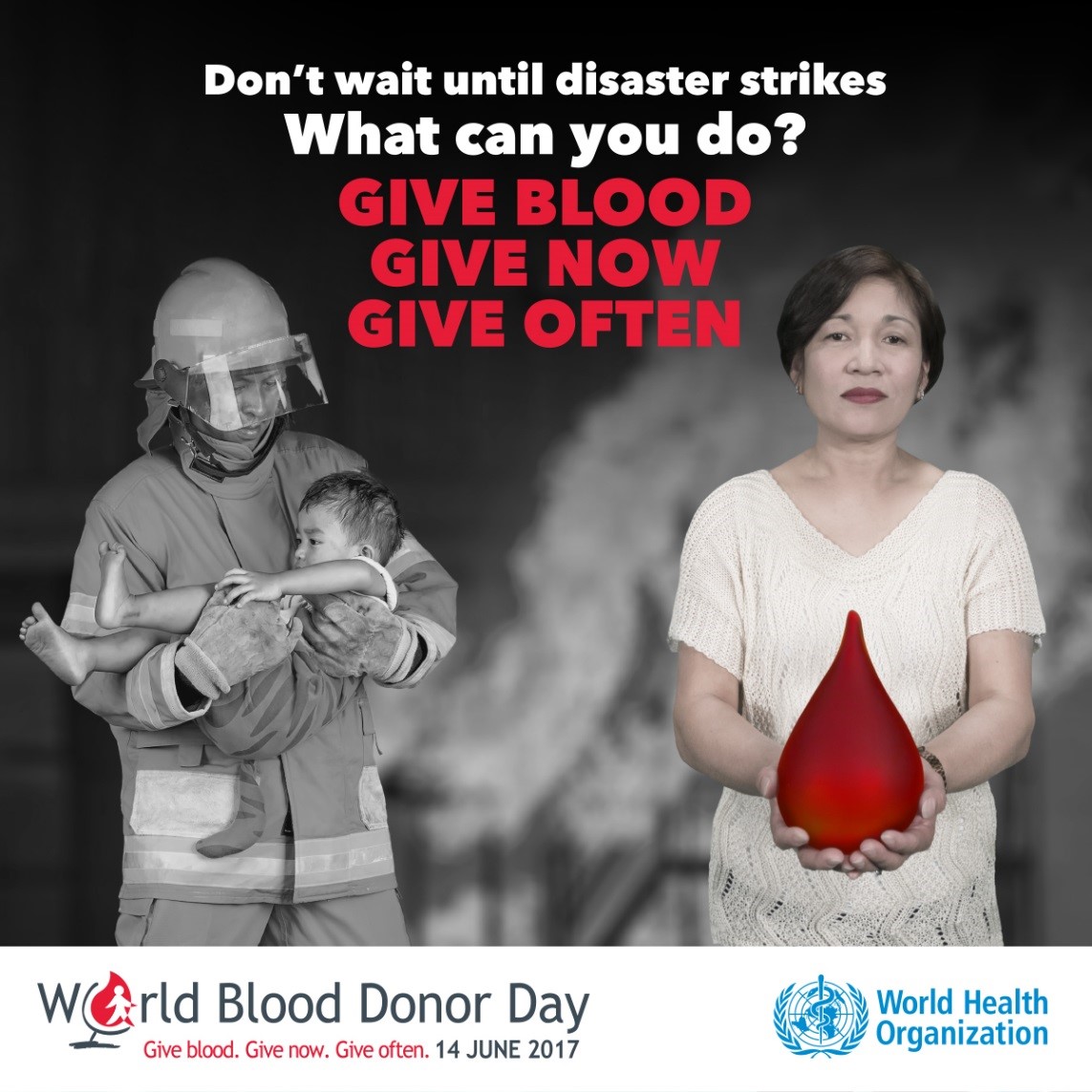 World Health Organization (WHO) is working hard to make sure that there is universal access to safe blood and blood products. The risk of transmission of serious infections, including HIV and hepatitis, through unsafe blood and chronic blood shortages brought global attention to the importance of blood safety and availability. WHO recommends the following integrated strategy for blood safety and availability for stakeholders, decision makers, and partners:
Establishment of a national blood system with well-organized and coordinated blood transfusion services, effective evidence-based and ethical national blood policies, and legislation and regulation, that can provide sufficient and timely supplies of safe blood and blood products to meet the transfusion needs of all patients.
A collection of blood, plasma and other blood components from low-risk, regular, voluntary unpaid donors through the strengthening of donation systems, and effective donor management, including care and counseling.
Quality-assured screening of all donated blood for transfusion-transmissible infections, including HIV, hepatitis B, hepatitis C and syphilis, confirmatory testing of the results of all donors screen-reactive for infection markers, blood grouping and compatibility testing, and systems for processing blood into blood products (blood components for transfusion and plasma derived-medicinal products), as appropriate, to meet health care needs.
Rational use of blood and blood products to reduce unnecessary transfusions and minimize the risks associated with transfusion, the use of alternatives to transfusion where possible, and safe and good clinical transfusion practices, including patient blood management.
Step-wise implementation of effective quality systems, including quality management, standards, good manufacturing practices, documentation, training of all staff, and quality assessment.
WHO supports countries in developing national blood systems to ensure timely access to safe and sufficient supplies of blood and blood products and good transfusion practices to meet the patients' needs. The program provides policy guidance and technical assistance to countries for ensuring universal access to safe blood and blood products and work towards self-sufficiency in safe blood and blood products based on voluntary unpaid blood donation to achieve universal health coverage
Helpful Links
Information provided by World Health Organization
Have News?
Contact our PIO directly to share health news.

770.339.4260