Have News?
Contact our PIO directly to share health news.

770.339.4260
Posted on October 17th, 2014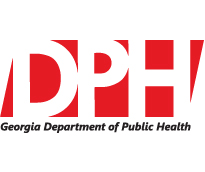 Ensuring Georgia's medical providers, hospitals, and the general public are prepared for the possibility of Ebola infection in Georgia, no matter how remote, is a top priority of Gov. Nathan Deal's administration. While only two individuals in the U.S. have been diagnosed with Ebola, both in Texas, the time for preparation and education in Georgia is now, said Brenda Fitzgerald M.D., commissioner of the Georgia Department of Public Health (DPH).
"We are working to ensure that all of Georgia knows what to look for, what questions to ask, and what to do," Fitzgerald said.
At the direction of the Governor, DPH and its many public health partners have been strengthening outreach efforts across Georgia. Individualized guidance has been distributed to all of Georgia's licensed physicians, physician assistants, educators and emergency medical services (EMS) providers. Specific guidance is now being sent to medical centers and clinics in each of Georgia's colleges and universities.
Key Public Health leaders are meeting with state medical and hospital associations and are providing guidance to hospitals for infectious disease exercises. DPH is currently monitoring for, and coordinating testing for suspected Ebola. Georgia state law permits DPH to isolate or quarantine individuals if necessary. Fitzgerald remains in close communication with experts at the CDC.
Public Health officials recognize Georgia's preparation efforts must extend well beyond the medical community, major institutions and government. All Georgians should wash their hands thoroughly and often, certainly before touching any part of their face.
"Anyone, anywhere who is assisting someone who has fallen ill and who has traveled to an impacted nation in West Africa within 3 weeks, needs to be rapidly isolated from others," Fitzgerald said, noting that suspicion of Ebola infection warrants clear action if symptoms and travel history align with the guidance.
Signs of Ebola include fever (greater than 101.5°F or 38.6°C) or other symptoms, such as severe headache, muscle pain, vomiting, diarrhea, abdominal (stomach) pain, or unexplained hemorrhage (bleeding or bruising). Symptoms appear in 2 to 21 days after exposure, but the average is 8 to 10 days. Clinicians, or any other person providing assistance, should ask sick individuals about their travel histories to determine if they have traveled to West Africa within the previous three weeks. Travelers, upon returning to the U.S. from affected regions should monitor their health and body temperature for 21 days.
For more information on Ebola protection and prevention, visit cdc.gov/vhf/ebola or dph.ga.gov/ebola.
Have News?
Contact our PIO directly to share health news.

770.339.4260