Have News?
Contact our PIO directly to share health news.

770.339.4260
Posted on September 1st, 2021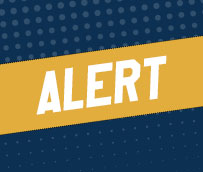 Ivermectin is not authorized or approved by FDA for the prevention or treatment of COVID-19. The National Institutes of Health's (NIH) COVID-19 Treatment Guidelines Panel has also determined that there are currently insufficient data to recommend ivermectin for treatment of COVID-19.
Adverse effects associated with ivermectin misuse and overdose are increasing, as shown by a rise in calls to poison control centers reporting overdoses and more people experiencing adverse effects.
Here's what you need to know.
FDA has not approved ivermectin for use in treating or preventing COVID-19 in humans. Ivermectin tablets are approved at very specific doses for some parasitic worms, and there are topical (on the skin) formulations for head lice and skin conditions like rosacea. Ivermectin is not an anti-viral (a drug for treating viruses).
Taking large doses of this drug is dangerous and can cause serious harm.
If you have a prescription for ivermectin for an FDA-approved use, get it from a legitimate source and take it exactly as prescribed.
Never use medications intended for animals on yourself. Ivermectin preparations for animals are very different from those approved for humans.

Learn more at FDA.gov.
Have News?
Contact our PIO directly to share health news.

770.339.4260