Have News?
Contact our PIO directly to share health news.

770.339.4260
Posted on August 22nd, 2018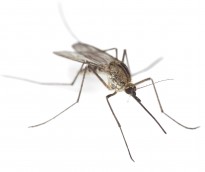 Prevent West Nile Virus
The easiest and best way to avoid West Nile Virus is to prevent mosquito bites is to Tip N' Toss. After every rain fall, tip and toss standing water and debris around your property. Preventing mosquito bites begins with the Five D's of West Nile prevention:
| | |
| --- | --- |
| Dusk/Dawn – | Mosquitoes carrying West Nile Virus usually bite at dusk and dawn. Avoid outdoor activity at dusk and dawn if possible. |
| Dress – | If you must be outside, be sure to protect yourself from bites. Wear loose-fitting, long-sleeved shirts and pants to reduce the amount of exposed skin. |
| Defend – | Defend yourself by covering exposed skin with an insect repellent containing the chemical DEET, which is the most effective repellent against mosquito bites. The concentration of DEET varies among repellents. Repellents with DEET concentrations of 30-35% are quite effective, and the effect should last about 4 hours. Lower concentrations (no more than 10% DEET are recommended for use on children). |
| Drain – | Tip n' toss any stagnant water around your home, where mosquitoes can lay eggs, by disposing of old tin cans, jars, tires, plant pots, and any other container that can hold water. Empty birdbaths, lily ponds, small wading pools, etc. at least once a week. Properly maintain backyard swimming pools to discourage the development of mosquitoes. Areas that hold water that cannot be drained – such as ponds and gutters – can be treated with larvicide. |
| Doors – | Make sure your home, porch, and patio have tight-fitting doors and screens that keep mosquitoes out. Consider using lights that do not attract insects. |
When emptying containers that can hold standing water, don't forget about items such as:
Pet Water Bowls

 

Clogged Gutters

Toys and other containers that may catch rain water

 
 
 
Symptoms of WNV include headache, fever, neck discomfort, muscle and joint aches, swollen lymph nodes and a rash that usually develop three to 15 days after being bitten by an infected mosquito. The elderly, those with compromised immune systems, or those with other underlying conditions are at greater risk for complications from the disease.
The CDC has put together answers to some of the most commonly asked questions about West Nile Virus.  Information is available in both English and Spanish:
http://www.cdc.gov/ncidod/dvbid/westnile/q&a.htm
Download a PDF of Mosquito Control: Tip n' Toss.
Have News?
Contact our PIO directly to share health news.

770.339.4260