Restore Robotics Donates Hand Sanitizer and Masks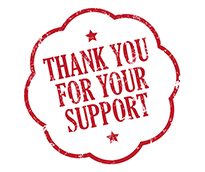 As Gwinnett, Newton and Rockdale County Health Departments continue to address the COVID-19 pandemic by staffing mass vaccination sites across the three counties, hand sanitizer and masks play an important role in keeping staff and patients safe. On April 7, 2021, Restore Robotics donated nine pallets of sanitizer and KN95 masks to the Health Department to help continue these important efforts to protect the community.
"Restore Robotics is a dedicated member of the community, and we believe that during this time of the pandemic, it is our duty to help where we can," said Clif Parker, CEO of Restore Robotics. "We offered these supplies as a support to the great staff of GNR Health as they fight on the frontlines of COVID as well as our fellow community members as we work through these, hopefully, final days of the pandemic."
The Health Department has already begun delivering and using the donations in their mass vaccination sites at Gwinnett Place Mall and at Springfield Baptist Church in Rockdale.
"We are very grateful to have partners in our business community that are willing to support our efforts," said Dr. Audrey Arona, district health director of Gwinnett, Newton and Rockdale County Health Departments. "Restore Robotics' contribution will be put to good use and help us keep our mass vaccination sites safe."
To date GNR Health Departments have given over 128,000 vaccinations across all sites. Individuals 16 and older are eligible for COVID-19 vaccinations. To learn more about appointments, visit www.gnhrealth.com/covid-vaccine-scheduling.
# # #