Contact Us
Buford Center : 770.614.2401
Lawrenceville Center : 770.339.4283
Norcross Center : 770.638.5700
Newton Center : 770.786.9086
Rockdale Center : 770.785.4345
Breastfeeding Resources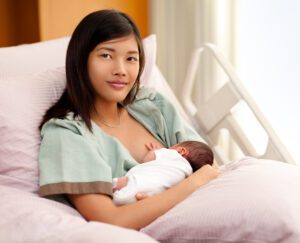 Gwinnett Medical Center Lactation Services
http://www.gwinnettmedicalcenter.org/services/womens-health/maternity-services/lactation-services
Gwinnett Medical Center Breastfeeding Helpline
(678) 312-4743
Piedmont Rockdale 
Prenatal Classes
https://www.piedmont.org/maternity-services/maternity-services 
Piedmont Newton
Maternity Services
http://www.piedmont.org/maternity-services/maternity-services
Prenatal and Breastfeeding Nutrition Information
https://www.choosemyplate.gov/moms-pregnancy-breastfeeding
Fitness Classes for New and Expectant Mothers through Gwinnett Medical Center
http://www.gwinnettmedicalcenter.org/services/womens-health/childbirth-classes-support-groups/fitness-classes-for-new-and-expectant-mothers
ZipMilk
Site that provides listings for breastfeeding resources sorted by zip code.
North Georgia Breastfeeding Center
Affordable lactation support and free monthly Baby Café.
https://www.northgeorgiabreastfeedingcenter.com/
Infant Risk Center
For questions about the safety of medications while pregnant or breastfeeding.
Kelly Mom
Evidence based breastfeeding information.
Hand Expression of Breastmilk
Stanford University offers a hand expression demonstration video.
https://med.stanford.edu/newborns/professional-education/breastfeeding/hand-expressing-milk.html
La Leche League
Reaching Our Sisters Everywhere (ROSE)
http://www.breastfeedingrose.org/
Milk Donation
https://www.hmbana.org/donate-milk
Georgia Breastfeeding Law
GA 34-1-6 – Employer obligation to provide time for women to express breast milk for infant child
Contact Us
Buford Center : 770.614.2401
Lawrenceville Center : 770.339.4283
Norcross Center : 770.638.5700
Newton Center : 770.786.9086
Rockdale Center : 770.785.4345