Contact Us
District Office : 770.339.4260
Buford Center : 770.614.2401
Lawrenceville Center : 770.339.4283
Norcross Center : 770.638.5700
Lilburn WIC : 678.924.1546
Newton Center : 770.786.9086
Rockdale Center : 770.785.4345
Preventive Health : 678.442.6880
CMS : 770.339.4270
Gwinnett Environmental : 770.963.5132
Newton Environmental : 770.784.2121
Rockdale Environmental : 770.278.7340
Food and Waterborne Illness Complaint Line : 770.339.4BUG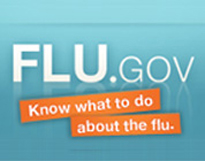 Flu Shots Now Available
It may still feel like summer outside.  But before you know it, the temperatures will drop and cooler weather will make its way south.
So even though it doesn't feel like flu season – now is the perfect time to get your flu shot!
Why?  If you wait until people around you start getting sick from flu, you may wish you had received your flu shot earlier.  While there aren't reported instances of flu in Georgia yet – there are in other parts of the country.
It takes about two weeks for the flu vaccine to provide full protection, so the sooner you get vaccinated, the more likely it is that you will be fully protected once the flu begins to circulate in our community.
Where Can I Get My Flu Shot?
Flu shots are now available at all Gwinnett, Newton and Rockdale County Health Department locations.  The Centers for Disease Control and Prevention (CDC) recommends a yearly flu vaccine for everyone 6 months of age and older as the first and most important step in protecting against this serious disease.
What Types of Flu Shots Are Available?
The regular flu shot is an option for people 6 months and older. The nasal spray is available for non-pregnant, healthy people ages 2 through 49.  High-dose vaccines are specifically designed for people 65 years and older. Our immune systems become weaker with age, which places us at greater risk of severe illness from influenza. The high-dose vaccine has a higher amount of antigen than what is contained in regular flu shots.
How Much Does It Cost – and What Insurance do You Accept?
The seasonal flu vaccine is $25
The nasal spray flu vaccine is $47
High Dose flu vaccine is $56
Vaccine For Children flu vaccines are available for eligible children ages 6 months through 18 years.
For payment the Health Department accepts cash, debit cards, credit cards, Medicare, Medicaid, Aetna and Blue Cross Blue Shield of Georgia.  United Healthcare and Cigna are also accepted for state employees.
What Else Can I Do to Reduce My Risk of Getting the Flu?
Other than getting the vaccine, there are everyday preventive actions to stop the spread of the flu: wash your hands often with soap and water; cover your mouth and nose with a tissue when you sneeze or cough and then throw it away; avoid touching your mouth, nose and eyes, since germs can pass this way and; avoid close contact with sick people. Most importantly, if you are sick with flu-like symptoms, stay home for at least 24 hours after your fever is gone to avoid spreading the flu to others.
More information on the seasonal flu can be found on the following two websites:
Contact Us
District Office : 770.339.4260
Buford Center : 770.614.2401
Lawrenceville Center : 770.339.4283
Norcross Center : 770.638.5700
Lilburn WIC : 678.924.1546
Newton Center : 770.786.9086
Rockdale Center : 770.785.4345
Preventive Health : 678.442.6880
CMS : 770.339.4270
Gwinnett Environmental : 770.963.5132
Newton Environmental : 770.784.2121
Rockdale Environmental : 770.278.7340
Food and Waterborne Illness Complaint Line : 770.339.4BUG