Have News?
Contact our PIO directly to share health news.

770.339.4260
Posted on June 11th, 2021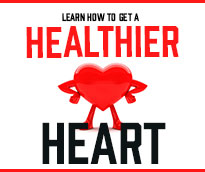 Heart disease is the leading cause of death in Georgia and in the U.S., and Georgia ranks seventh in the nation for stroke deaths each year, too. Keeping your blood pressure in normal range, under 120/80 for most people, is crucial to preventing heart disease.
Gwinnett, Newton and Rockdale County Health Department is pleased to announce it's partnership with YMCA Atlanta to bring heart health to our counties.
This free program aims to help its participants reduce and manage blood pressure through education about healthy eating habits and triggers that elevate blood pressure.
Participants will meet with a Health Heart Ambassador for brief 10-minute meetings, twice per week for 4-months.
Individuals need to meet the follow qualifications to take part:
Be at least 18 years old
Be diagnosed with high blood pressure
Not have experienced a recent cardiac event
Not have atrial fibrillation or other arrhythmias
Not be at risk for lymphedema
If you are interested in taking steps toward improving your heart health, email kimberleyd@ymcaatlanta.org for more information.
The Health Department continues to seek out ways to make the prevention and management of chronic diseases accessible for all of our community members.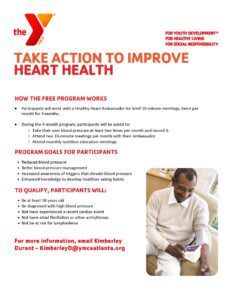 Have News?
Contact our PIO directly to share health news.

770.339.4260