Have News?
Contact our PIO directly to share health news.

770.339.4260
Posted on August 8th, 2022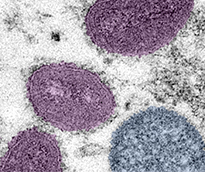 This week, GNR Public Health is holding a drive-through monkeypox mass vaccination event on Friday and Saturday, Aug. 12 and 13, in Duluth. This event is by appointment only for high-risk groups. Vaccines are available through GNR Public Health at no cost to the individual, and 3,000 appointments are available.
APPOINTMENTS ARE FULL

* We have set up an event-specific waitlist for no-shows/cancellations on Aug. 12 and 13. You can add your name and contact info. Should we have cancellations for either date, we will call you. This list will reset (all names removed) after the 13th. The waitlist is event-specific. If you added your name to the wait list last week, you will need to add your name again to this week's waitlist.
Note about Appointment Confirmations
Individuals who have a vaccine appointment will receive an appointment confirmation via email within 24-48 hours. (Be sure to check your Spam/Junk folder.) If you do not receive an appointment confirmation, you do not have an appointment. Please sign up when more vaccine is available.
---
Vaccine supply is extremely limited across the U.S. At this time, our health department locations do not have general vaccine availability. As GNR Public Health receives vaccines, we will open appointments and likely host special vaccine events until vaccine supply increases. Please monitor our website (www.gnrhealth.com) and social media accounts for when we release appointment information and availability.
Monkeypox Exposure
If you are concerned about being exposed to monkeypox or concerned you may have monkeypox, please call us for more help at 770-339-4260 and ask to speak with an epidemiologist.
Monkeypox Testing
If you believe you may have monkeypox and want to be tested, first isolate at home away from others, and call your medical provider or call us for testing options. Call before visiting your provider and let them know you have signs and symptoms of monkeypox.
---
Other Monkepox Resources:
Monkeypox Facts — Signs/Symptoms/How it spreads (PDF) — Spanish
CDC: Monkeypox Vaccine Information Statement
CDC: Monkeypox Signs and Symptoms
CDC: Information for Healthcare Providers
Surge GNR: Learn more about HIV and other STI prevention!
Have News?
Contact our PIO directly to share health news.

770.339.4260