Have News?
Contact our PIO directly to share health news.

770.339.4260
Posted on May 26th, 2021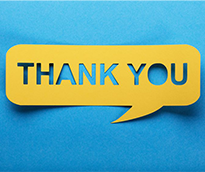 The Latin American Association recently honored Department of Public Health Commissioner Kathleen Toomey; Gwinnett, Newton and Rockdale County Health Director Dr. Audrey Arona; and Community Organized Relief Effort (CORE) with the Pacesetter Award for their work in providing COVID vaccinations to Latinx communities in Georgia and our three counties.
The LAA Pacesetter Award is named in honor of Mrs. Olga C de Goizueta and is presented to an individual or group whose extraordinary efforts have significantly advanced the Latino community in Georgia and carried on Mrs. Goizueta's lasting legacy.
"Due to the tremendous effort by DPH, the local health department, and CORE to understand and respond to the needs of the Latinx community, we want to respond by honoring both Drs. Toomey and Arona as well as CORE with the award," said Santiago Marquez, CEO of the Latin American Association. "They are saving lives!"
Learn more about vaccination options at our mass vaccination sites, health centers, and our partnership with CORE — all which include walk-in availability.
Have News?
Contact our PIO directly to share health news.

770.339.4260