Have News?
Contact our PIO directly to share health news.

770.339.4260
Posted on March 12th, 2021
On March 10, the Georgia Department of Public Health and Governor Brian Kemp announced the state will expand its vaccine eligibility.
Beginning March 15, 2021, the following populations will be eligible for COVID vaccination in Georgia:
Adults 55 and older
Adults with disabilities
Individuals 16 and older with certain medical conditions that increase their risk of severe illness from COVID-19. Note: Pfizer is the only COVID vaccine currently approved for children 16 and older. Conditions include:

Asthma
Cancer
Cerebrovascular Disease
Chronic Kidney Disease
COPD
Cystic Fibrosis
Diabetes
Hypertension
Heart Conditions
Immunocompromised State
Liver Disease
Neurologic Conditions
Overweight and Obesity
Pregnancy
Pulmonary Fibrosis
Sickle Cell Disease
Thalassemia
The Health Department continues to vaccinate currently eligible Georgians, which include:
Staff in clinical settings
Residents and staff of long-term care facilities
First responders, adults 65+ and their caregivers
Educators and staff (Pre-K, K-12, DECAL licensed or exempt childcare programs)
Adults with intellectual and developmental disabilities and their caregivers
Parents of children with complex medical conditions who are at high risk for COVID complications
Click here to learn more about the COVID-19 vaccine or to schedule an appointment, when available.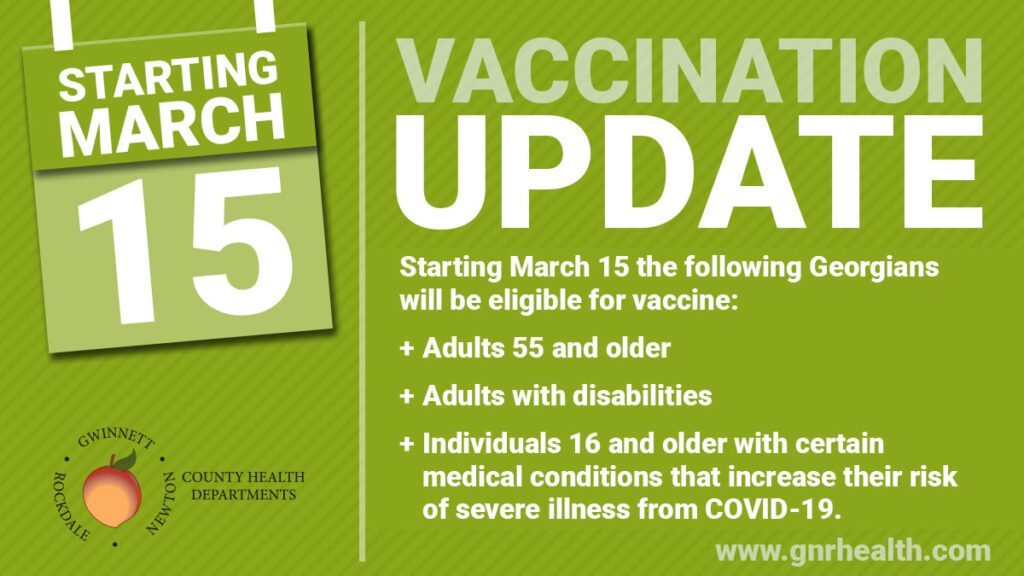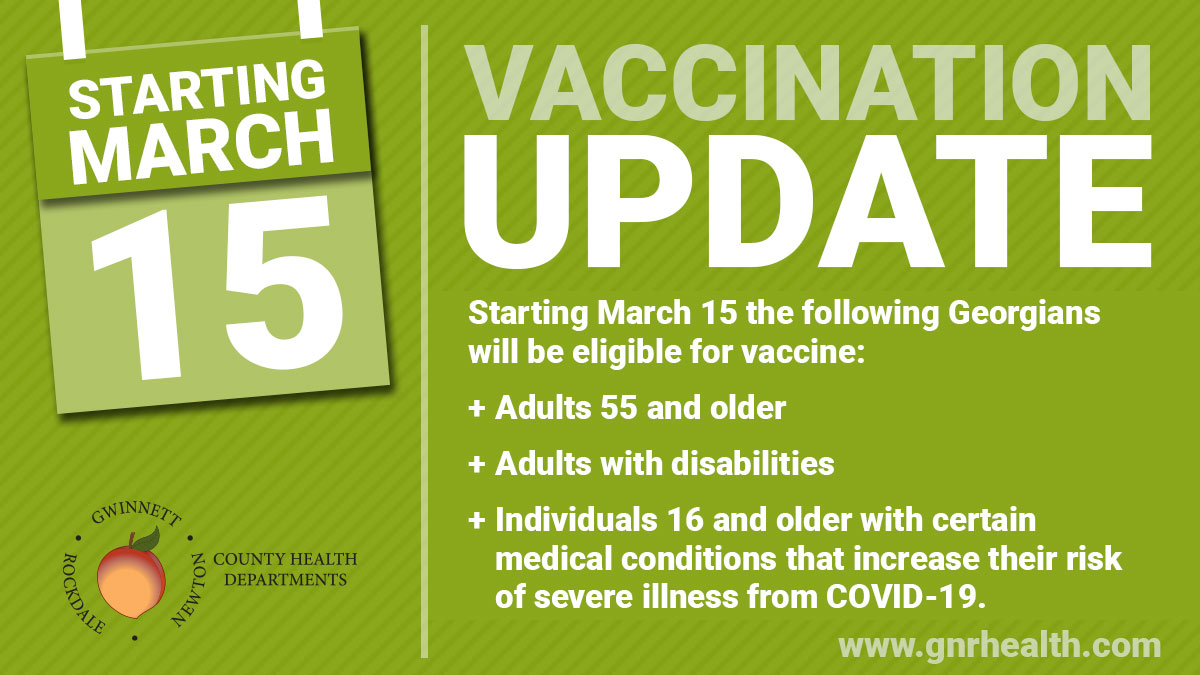 Have News?
Contact our PIO directly to share health news.

770.339.4260