Contact Us
 Main Number : 770.339.4270
Fax Number : 770.237.5309
Children's Medical Services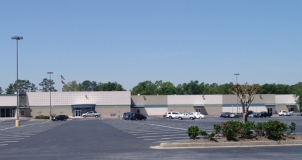 Where to Find Us
455 Grayson Hwy, Suite 500
Lawrenceville, GA 30046
P | 770.339.4270
F | 770.237.5309
Our Hours
Monday | 8:00 AM - 5:00 PM

Tuesday | 8:00 AM - 5:00 PM

Wednesday | 8:00 AM - 5:00 PM

Thursday | 8:00 AM - 5:00 PM

Friday | 8:00 AM - 5:00 PM

Saturday | Closed

Sunday | Closed

At This Location
Our Purpose - Children's Medical Services coordinates specialty care services for eligible children with chronic medical conditions in Georgia.
What we do - Children's Medical services provides care coordination for: diagnostic testing (labs, x-rays, evaluations to determine a medical diagnosis, evaluations to determine a therapeutic need (speech, physical, occupational, etc.), medical appointments, medications, and supplies, and referrals to community resources
Who is eligible? Children and youth, birth to age 21, who: live in Gwinnett, Newton, or Rockdale County, have an eligible medical condition (examples include: cardiac and chronic lung conditions (including asthma), diabetes, genetics and cerebral palsy, hearing and vision impairments, neurological and seizure disorders), meet income eligibility in order to receive financial assistance for diagnostic tests, medical visits, etc.
If you believe your child is eligible for CMS, please call our staff to obtain more information.
Onsite services are not provided at this location.
Contact Us
 Main Number : 770.339.4270
Fax Number : 770.237.5309