For Providers: Monoclonal Antibody Ordering Process
COVID Vaccine Scheduling
Updated November 29, 2021
Georgia is currently vaccinating everyone 5 and over.
Note: Pfizer is the only COVID vaccine currently approved for children aged 5 through 17.
Our Health Department is administering COVID-19 vaccines for ages 5-11 at health center locations only. We will not administer vaccines for this age group at any mobile site or mass vaccination site.
---
Booster doses are recommended for
everyone

 18+ who is fully vaccinated.

Booster are recommended on the following schedule:

Pfizer-BioNTech or Moderna COVID-19 Vaccine Recipients

Individuals that have been fully vaccinated (i.e., received two vaccines) with Pfizer or Moderna COVID-19 vaccine are eligible for a booster 6 months after the second dose was administered.

Johnson&Johnson/Janssen COVID-19 Vaccine Recipients

Booster shots are recommended for Johnson & Johnson COVID-19 vaccine recipients who are 18 and older and who were vaccinated two or more months ago.

Eligible individuals may choose which vaccine they receive as a booster dose. Some people may have a preference for the vaccine type that they originally received, and others may prefer to get a different booster. CDC's recommendations now allow for this type of mix and match dosing for booster shots.

Not all vaccine types will be available at each vaccine location.
---
A third dose is available for moderately or severely immunocompromised individuals.
The CDC recommends that moderately or severely immunocompromised individuals receive a third dose of mRNA vaccine 28 days after the second dose of Pfizer-BioNTech or Moderna COVID-19 vaccine. This includes people who have:
Been receiving active cancer treatment for tumors or cancers of the blood
Received an organ transplant and are taking medicine to suppress the immune system
Received a stem cell transplant within the last 2 years or are taking medicine to suppress the immune system
Moderate or severe primary immunodeficiency (such as DiGeorge syndrome, Wiskott-Aldrich syndrome)
Advanced or untreated HIV infection
Active treatment with high-dose corticosteroids or other drugs that may suppress your immune response
This recommendation only applies to mRNA vaccines, and does not include immunocompromised people who received the J&J/Janssen vaccine.
Appointments are recommended; however, walk-in services are also available. Patients do not need to bring proof of meeting the criteria for the third dose. Individuals will need to sign an attestation form indicating they are moderately or severely immunocompromised.
For more information on the decision to recommend a third dose of mRNA vaccine to moderately or severely immunocompromised individuals, please visit www.cdc.gov/coronavirus/2019-ncov/vaccines/recommendations/immuno.html.
---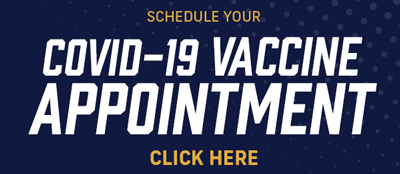 ---
Homebound COVID-19 Vaccinations 
Georgia residents who are currently homebound due to an ongoing physical or mental disability and are unable to travel to a COVID-19 vaccination site can request to receive vaccination at their home. Please email HVS@dph.ga.gov with the following information for the person who requires at home vaccination:
Name
Date of birth
Address
City
County
Contact phone number
Your contact phone number will be used to obtain additional information and schedule the vaccination.
---
Learn the facts about some of the most common myths about the vaccine.
What does efficacy really mean when it comes to the COVID-19 vaccine?
10 Truths About Women and COVID-19 Vaccines
---
Where to go
The Health Department provides vaccine by appointment or walk-up at some health centers and at various locations throughout our counties.
December 1, 2021
3:00 p.m. – 6:00 p.m.
Archer High School, 2255 New Hope Road, Lawrenceville, GA 30045
December 2, 2021
3:00 p.m. – 6:00 p.m.
Grayson High School, 50 Hope Hollow Road, Loganville, GA 30052
December 3, 2021
3:00 p.m. – 6:00 p.m.
Shiloh High School, 4210 Shiloh Road #6147, Snellville, GA 30039
Mobile Unit Vaccine Locations

Weather permitting, the Health Department provides vaccines at our mobile unit which will be at various locations throughout our counties.
November 29, 2021
9:00 a.m. – 3:00 p.m.
Johnson Park, 1781 Ebenezer Road SW, Conyers, GA 30094
November 30, 2021
9:00 a.m. – 3:00 p.m.
Rockdale Tennis Center, 1370 Parker Road SE, Conyers, GA 30094
Ongoing vaccine locations
Monday-Saturday
Normal Hours:
By appointment 9 a.m.-5 p.m.
Walk-in 9 a.m. – 4 p.m.
Closed 1 p.m. – 2 p.m. for lunch
Gwinnett Place Mall — Former Sears – 2100 Pleasant Hill Rd, Duluth, GA 30096
Monday-Friday
Walk-in 9 a.m. – 3 p.m.
Lawrenceville Health Center
**Please stay in your vehicle until 10 minutes before your appointment time.
CORE vaccine sites:
We have also partnered with CORE, which will have vaccine sites across our communities. Please check their website for locations, which accept walk-ups!
Mobile Vaccination
If you're interested in setting up a mobile vaccination site at your business, community center, or other location, please contact us!
How to make an appointment
Appointments are recommended and available for scheduling online or by calling 888-457-0186. We also have availability for walk-in services with no appointment needed at all locations.
If you have an appointment, we will still serve you at your scheduled time.
If you have questions or need assistance scheduling an appointment, please call the Georgia Department of Public Health Vaccine Scheduling Resource Line 888-457-0186.
If you missed your second dose appointment, you must call 1-888-457-0186 to reschedule.
Rescheduling an appointment
We highly encourage individuals to make every effort possible to attend their vaccine appointment. The Health Department does not reschedule missed appointments or appointments that are set at an inconvenient time. Individuals who missed an appointment or want to reschedule will need to try to make another appointment.
What to bring
Insurance card, if applicable. If you do not have insurance, there is still no cost to you. You will not be turned away.
Identification, if applicable. If you do not have an ID, you will not be turned away.
Appointment confirmation
Someone to assist you, if needed
Personal mobility devices such as wheelchairs, canes, etc., if needed
If you are pregnant, please bring a note from your OB to your appointment
Prepare for your visit
What to wear
Vaccinations are given in the upper arm. Wear loose, comfortable clothing that will allow access to your upper arm while maintaining a reasonable amount of modesty.
Masks, consistent with CDC guidance, are required throughout the vaccination site. 
Most homemade and store-bought masks are appropriate and provide a level of protection for both the wearer and those around them. This includes the gaiter style face coverings which are sufficient if they are made of two layers.
Face shields alone do not meet these requirements; it is acceptable to wear a shield in addition to a face covering.
Face coverings with a vent or exhaust valve do not meet this requirement.
Medications
Take your medications as prescribed by your physician.
Food and Drink
You do not need to limit food or water prior to receiving your vaccine.
What to expect
When you arrive at the vaccination site, we request that you remain in your vehicle until 10 minutes before your appointment time. Individuals seeking vaccine as a walk-in should proceed to the entrance.
Please have your insurance card and identification ready, if applicable, at check-in. There is no charge for vaccine. Insurance will be filed, if available. This will not result in a charge to you.
Your second dose appointment will be made at check-in.
Prior to receiving your vaccine, please let someone know if you need to use the restroom. After receiving the vaccine, you will not be able to leave the observation area for any reason for 15-30 minutes.
When your observation period is complete, visit the check-out area before you leave.
Second-dose appointments
Second-dose appointments are made during the first-appointment visit at vaccine sites provided by the Gwinnett, Newton and Rockdale County Health Department.
CDC Vaccination Cards
CDC vaccination cards are free.
If you are scheduled to receive your second dose of vaccine at one of our COVID-19 vaccination sites, you will receive a CDC vaccination card at your second dose appointment.
If you received both doses of vaccine but did not receive a CDC vaccination card, you can receive one by visiting one of our health centers currently providing non-COVID immunizations. All our health centers, except Buford, can assist you with obtaining a card. You'll need to bring proof of the COVID-19 vaccination you received at both vaccine appointments. If you lost this documentation, our health centers can provide a copy of your immunization record.
Immunization Records Request
If you would like to receive a copy of your immunization record, you should contact one of the following:
Your physician
Some pharmacies
For individuals who were vaccinated at GEMA/HS mass vaccination sites*
If you received your vaccines at a Georgia Emergency Management and Homeland Security Agency (GEMA/HS) mass vaccination site* and need information about your vaccine, please email vaccinehelpga@sharecare.com the following information:
First and last name
Date of birth
Address
Email used to register for an appointment
Date of vaccination
Mass vaccination location*
If you do not have an email, please call 847-436-6248 with your information.
*GEMA/HS run mass vaccination locations included Delta Air Lines Museum, LakePoint Sports Complex, Habersham County Fairgrounds, Macon Farmers Market, Sandersville Word of Life Church, Columbus Civic Center, Gulfstream Aerospace, and Waycross Mall.
For Providers: Monoclonal Antibody Ordering Process