Contact Us
District Office : 770.339.4260
Buford Center : 770.614.2401
Lawrenceville Center : 770.339.4283
Norcross Center : 770.638.5700
Lilburn WIC : 678.924.1546
Newton Center : 770.786.9086
Rockdale Center : 770.785.4345
Preventive Health : 678.442.6880
CMS : 770.339.4270
Gwinnett Environmental : 770.963.5132
Newton Environmental : 770.784.2121
Rockdale Environmental : 770.278.7340
Food and Waterborne Illness Complaint Line : 770.339.4BUG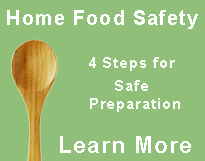 Tips for a Safe, Healthy Summer
Northeast Georgia has reached summertime temperatures. We are seeing rainy days, heat and afternoon thunderstorms. Your Gwinnett, Newton and Rockdale County Health Departments have put together information to help keep your family safe and healthy this summer.
Food Safety
Nothing says summer like outdoor cooking and eating. Barbecues and picnics can help create wonderful family memories. They can also create opportunities for foodborne illness. Here are a few tips to keep your food healthy and safe:
Pack and Transport Your Food Safely: From the refrigerator/freezer to the picnic table, make sure your cold items stay cold.
Follow Safe Grilling Tips: Just as with cooking indoors, there are important guidelines that should be followed when cooking outside.
Serving Food Safely: Keep cold foods cold and hot foods hot.
For details on the tips above, click here. And for information on safe food handling anytime of the year, check out the Health Department's Food Safety at Home page.
Water Safety
Swimming and other water-related activities are excellent ways to get the physical activity and health benefits needed for a healthy life.  And while you are having fun in the sun, it's important to remember things that you can do to minimize the risk of illness and injury.
Recreational water illness (RWIs):  Click here for tips on how to keep germs out of the pool.
Sunburn:  The sun's UV rays can damage your skin in as little as 15 minutes. Use sunscreen with sun protective factor (SPF) 15 or higher, and both UVA and UVB protection.
More information on being healthy and safe in and around water can be found here.
Weather
Thunderstorms can happen anytime.  But they are more likely to occur during warmer weather.  These storms can have lightening, strong winds, hail, and flash flooding.  Your Health Department Emergency Preparedness Staff has put together information from a local perspective to help you and your family be ready when bad weather strikes.  Find their articles here.
West Nile Virus
A single mosquito bite can give you West Nile virus. Why take a chance?  The easiest and best way to avoid West Nile Virus is to prevent mosquito bites.  Preventing mosquito bites begins with the Five D's of West Nile prevention:
Dusk/Dawn                   Dress                  Defend               Drain                 Doors
Click here for details on the Five Ds of mosquito bite prevention.
Ticks
While it is a good idea to take preventive measures against ticks year-round, be extra watchful for them in warmer months (April-September) when ticks are most active.  For information on avoiding ticks and what to do if you find a tick on yourself, someone else or a pet, click here.
Contact Us
District Office : 770.339.4260
Buford Center : 770.614.2401
Lawrenceville Center : 770.339.4283
Norcross Center : 770.638.5700
Lilburn WIC : 678.924.1546
Newton Center : 770.786.9086
Rockdale Center : 770.785.4345
Preventive Health : 678.442.6880
CMS : 770.339.4270
Gwinnett Environmental : 770.963.5132
Newton Environmental : 770.784.2121
Rockdale Environmental : 770.278.7340
Food and Waterborne Illness Complaint Line : 770.339.4BUG