Ending the HIV Epidemic
Gwinnett, Cobb, DeKalb and Fulton counties have been identified by the federal government as one of over 45 counties in the nation with the highest incidence of HIV infections.
Ending the Epidemic is a federally funded program that is working to eradicate HIV/AIDS by 2030.
Learn more about Ending the Epidemic
www.hrsa.gov/ending-hiv-epidemic
www.aidsvu.org/resources/ending-the-hiv-epidemic/
Gwinnett Ending the HIV Epidemic (EHE) Request for Proposal (RFP) Application
Gwinnett, Newton and Rockdale County Health Departments is accepting proposals from qualified applicants to provide HIV prevention services to Gwinnett County on behalf of it's HIV program. 
Gwinnett EHE Application Process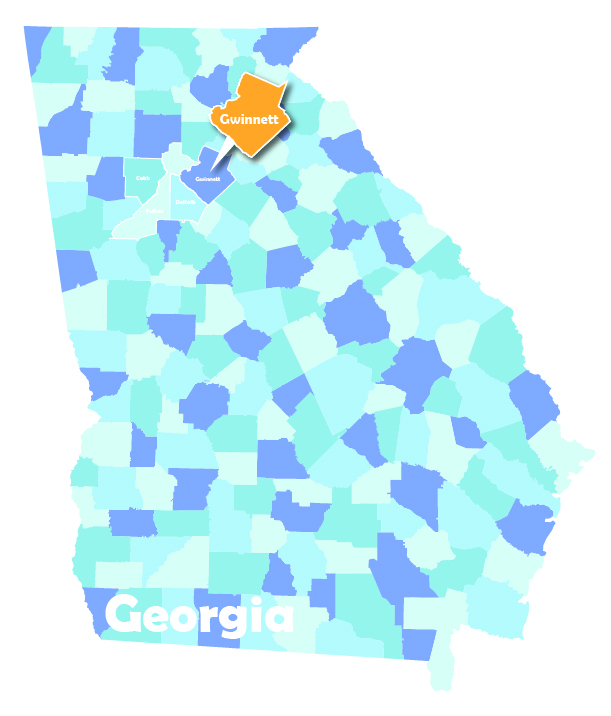 Learn about HIV Prevention
www.cdc.gov/hiv/basics/prevention.html