Have News?
Contact our PIO directly to share health news.

770.339.4260
Posted on April 1st, 2017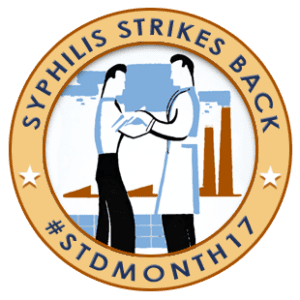 This April, GNR Health is joining with the Centers for Disease Control and Prevention to support STD Awareness Month! Nearly 20 million new sexually transmitted infections occur in the United States every year costing the American healthcare system nearly $16 billion in direct medical costs alone, says a report by CDC.
The high incidence of STIs in the general population suggests that many Americans are at risk of exposure to STDs, underscoring the need for prevention. This is especially the case for Syphilis.
During 2014-2015, syphilis rates increased in every region, a majority of age groups, and across almost every race/ethnicity. Men in general, and gay and bisexual men specifically, continue to face the highest levels of syphilis. In recent years, syphilis has also risen among women. One of the most disturbing trends is back-to-back years of increasing rates among babies who were miscarried, stillborn, or born with syphilis, also known as congenital syphilis. An increase in reports where syphilis affects the eye (i.e., ocular syphilis) has also occurred across the U.S. These cases can, and have, led to permanent blindness.
Despite this news, there are effective ways to prevent, diagnose, and treat STDs. STD screening and early diagnoses are essential in preventing transmission and the long term health consequences of STDs.
We encourage you to come to one of our GNR health centers to receive services for STD testing, treatment and follow-up! We provide services at the following locations:
Buford Center : 770.614.2401
Lawrenceville Center : 770.339.4283
Norcross Center : 770.638.5700
Lilburn WIC : 678.924.1546
Newton Center : 770.786.9086
Rockdale Center : 770.785.4345
Remember…
Abstaining from sex, reducing the number of sexual partners, and consistently and correctly using condoms are all effective prevention strategies. Safe, effective vaccines are also available to prevent hepatitis B and some types of the human papillomavirus (HPV) that cause disease and cancer. And for all individuals who are sexually active – particularly young people – STI screening and prompt treatment (if infected) are critical to protect a person's health and prevent transmission to others.
Helpful Links
Have News?
Contact our PIO directly to share health news.

770.339.4260