Have News?
Contact our PIO directly to share health news.

770.339.4260
Posted on April 11th, 2018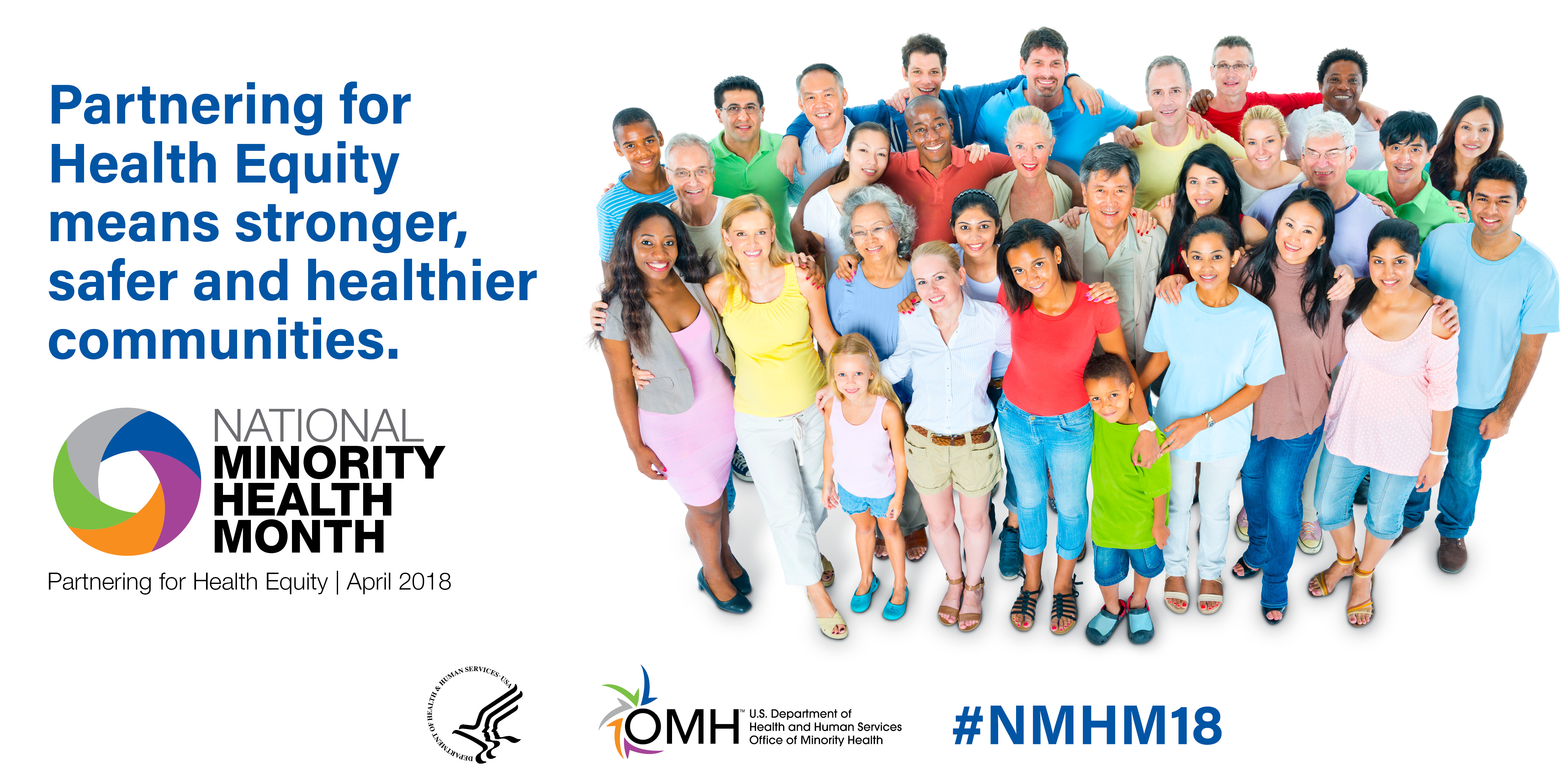 The old saying goes, "two heads are better than one." The idea behind this proverb is that it's helpful to work with others when tackling a problem or working to reach a goal. In public health, individuals and organizations have long used this approach when it comes to addressing health equity. During National Minority Health Month 2018 in April, the U.S. Department of Health and Human Services (HHS) at the Office of Minority Health (OMH) are drawing attention to impactful public and private sector collaborations that advance health equity and help improve the health of the nation. One of the reasons why teamwork can be more effective in addressing health disparities is because our health is influenced by many factors. The places where people are born, grow, live, work, play, learn, and age all impact health. By collaborating across and within sectors such as health, education, justice, housing, transportation, nutrition, environmental health and employment, we can improve living conditions in communities and help individuals live longer and healthier lives. This April, please join Gwinnett, Newton, and Rockdale County Health Departments and the HHS OMH in learning more about organizations across the country who are creating impactful partnerships.
Helpful Links
Have News?
Contact our PIO directly to share health news.

770.339.4260